FUUNdraising
At Saltwater we like to have fun while we raise money to support the work of the congregation. Bring friends and family and join in. Highlights for this year include:
Feathering Our Nest, April 1st through April 15
Spring is the season for new beginnings and we are feathering our nest! This event replaces our live auction. It will feature the kinds of wonderful items and experiences offered there. We will feather our nest from April 1st through April 15th.  We will have these wonderful items available after service on each Sunday.  Also, please mark the evening of April 14th for a very special fund-a-thon, featuring music, light hors d'ouvres, and raffles!
At this event, our goal is to raise $10,000 to support our programs and welcome our new minister. Would you like to donate to our sweet congregation? A dinner?An awesome adventure? Something Amazing?
For answers to your questions, please contact Anjali Lopez-Stuitt

Fundathon, 2018
This year's Fundathon, 2018 will raise monies to offset the one time costs of bringing a new minister to Saltwater. Join us on April 14, 2018.
Arts and Crafts Supplies Sale 
Captain Smartypants  and Sensible Shoes Present…..
Love …and Other Trivial Pursuits
February 2018, we're celebrating with a fabulous concert by Captain Smartypants and Sensible Shoes, the gay vocal comedy groups of the Seattle Men's and Women's Choruses. They have performed all over the Pacific Northwest and beyond, thrilling, delighting and alarming audiences from Washington DC to San Francisco.
When       8:00 p.m., February 17, 2018
Where       Wesley Terrace Auditorium, 816 S. 216th Street, Des Moines, WA
Tickets      $30.00
Support Saltwater – Eat Out
Let's Have Dinner Together! the second Thursday of every month between September and June. In December we have the first Thursday (not the second one)
Panera Bread Bakery-Café at
2107 South 320th St.
Federal Way, WA 98003
Bring a flyer with you and Panera will donate a portion of the proceeds from the purchase to Saltwater. As they say, "It's a handcrafted, delicious meal, all for a great cause!
Winter Bazaar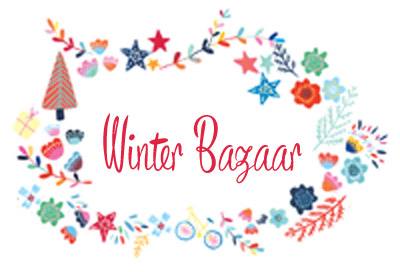 Save the Dates!
Our second annual Holiday Bazaar, Home for the Holidays, is scheduled for Sunday, December 3rd, after church. The fun will continue the following two Sundays, December 10th and 17th, with music, holiday treats, and handcrafted, donated, and Fair Trade items.
Please be thinking about what you can offer to support this important fundraiser. Look for us in the welcoming room before and after services. Questions? Contact Tawney Collins-Feay: thefeays@gmail.com.
For the young people, there is a special Children's Holiday Store with price appropriate gifts for teachers, parents, grandparents, sisters, brothers and friends.
Regional Yard and Estate Sales
Cleaning out the garage, sifting through closets…??? Consider hosting a regional yard or estate sale and donating the proceeds to Saltwater. Contact Gaye Greeves, Stewardship Petal Lead, for details on how to participate.