FUUNdraising
At Saltwater we like to have fun while we raise money to support the work of the congregation. Bring friends and family and join in. Highlights for this year include:
Support Saltwater – Eat Out
Let's Have Dinner Together! the second Thursday of every month between September and June. In December we have the first Thursday (not the second one)
Panera Bread Bakery-Café at
2107 South 320th St.
Federal Way, WA 98003
Bring a flyer with you and Panera will donate a portion of the proceeds from the purchase to Saltwater. As they say, "It's a handcrafted, delicious meal, all for a great cause!
Winter Bazaar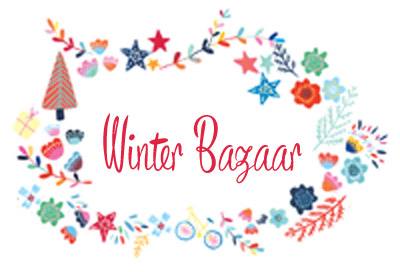 Fun, Food and Holiday Gifts for the whole family!
Shop in the Winter Bazaar, December 3, 2017 for everyone on your holiday list. Choose from handmade craft items and one-of-a-kind art work and gifts.
For the young people, there is a special Children's Holiday Store with price appropriate gifts for teachers, parents, grandparents, sisters, brothers and friends.
And if you can't make it on December 3 – the Bazaar will be open on December 10 and 17. Questions??? Contact Tawney Collins-Feay, Winter Bazaar Coordinator.
Captain Smartypants in Concert
February 2018, we're celebrating Standing on the Side of Love in worship, workshops and with a fabulous concert by Captain Smartypants, the gay vocal comedy group. They have performed all over the Pacific Northwest and beyond, thrilling, delighting and alarming audiences from Washington DC to San Francisco.
Mark your calendar for February 17, 2018 and watch this space for details.
Regional Yard and Estate Sales
Cleaning out the garage, sifting through closets…??? Consider hosting a regional yard or estate sale and donating the proceeds to Saltwater. Contact Gaye Greeves, Stewardship Petal Lead for details on how to participate.