Operation Team for Stewardship
Care for our Buildings Grounds and Programs
The Stewardship Teams care for the buildings, grounds and financial resources of Saltwater.
Our fundraising events are opportunities to play and share with friends as well as to build together.
The Pledge Campaign is an invitation to generously pledge so that Saltwater will prosper not only today, but in the years and decades to come.
Our Endowment program guarantees that Saltwater will be here for the generations to come.
Finally, the Building and Grounds Team supports the day-to-day maintenance that keeps our buildings and grounds attractive, safe accessible and welcoming. Ours is the work of ensuring that this home is always here.
Interested in becoming a part of the Stewardship Teams? To join one of the groups that care for our facilities and resources, contact Mary Paynter, Lead.
Ralph Waldo Emerson said: "Without a rich heart wealth is an ugly beggar." Without Stewardship of all our resources, Saltwater would cease to be a community. There's a place for you to help create a forest of dreams from the collection of nuts that make up this community.
Stewardship Teams
Buildings and Grounds Team
This team is responsible for organizing the maintenance and repair of our facilities and grounds.
Pledge Campaign Team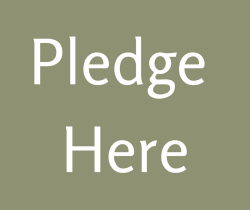 This team is responsible for organizing the congregation's annual commitment campaign and promoting financial stewardship throughout the year.
Finance Team
This team assists the Treasurer in reviewing the financial status of the church, keeping the board appraised of the financial status, and advising the board, petal leads, staff and congregation regarding all financial decisions.
Fundraising Team
This team works with volunteers throughout the church to offer events and activities that raise money for Saltwater.
Endowment Team
Helping to make sure that Saltwater will be here for future generations, the Endowment Team manages memorial and other gifts and encourages members and friends to include Saltwater in their plan for the future.
Want to get involved? Contact Mary Paynter, Lead